David Wilcock: All right. Welcome back to "Cosmic Disclosure". I'm your host, David Wilcock, and I'm here with David Adair.
So why don't we start from the beginning, because you have a very significant story here. Take us through the story.
David Adair: Yeah, well a chain of events occurred while this was going on. My mother was a nurse, and she – this is 1966 – and she was in charge of a coronary care unit.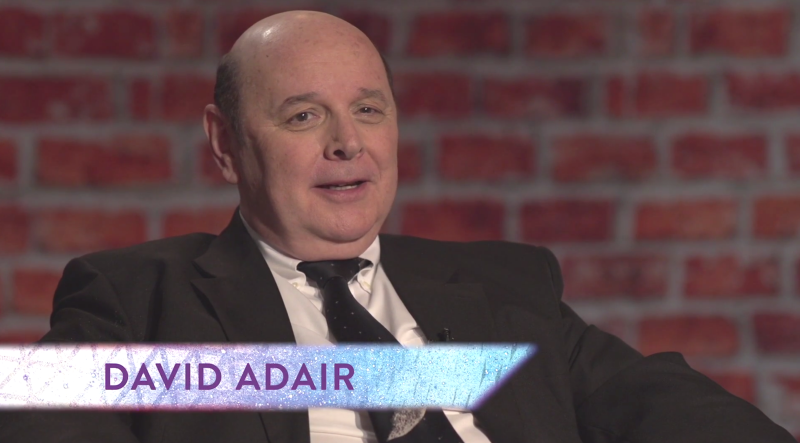 And my mother ran third shift from 11 to 7:00 in the morning. And she had this elderly patient, 95 years old, and his name is Irving. And the wife, Arizona, was there. And they had a son named Curtis that would come in about 3:00 a.m. in the morning to see him. Their last name is LeMay.
Wilcock: Ah! Ha, ha.
Adair: So this is Curtis LeMay's parents.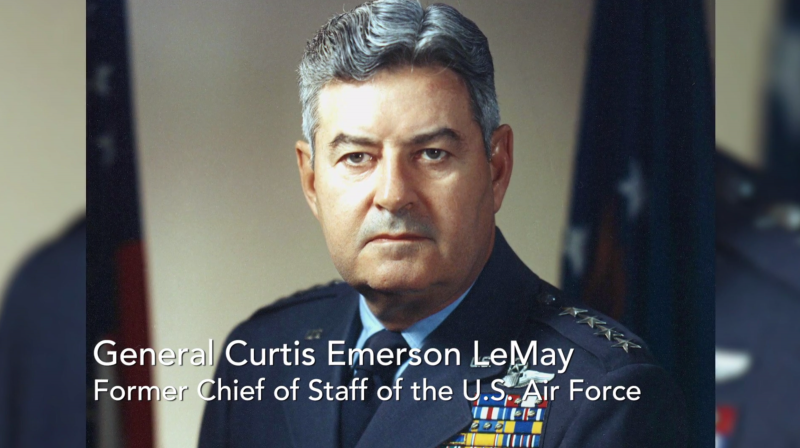 Wilcock: Right.
Adair: My Mother was the CC technician, and since she is in charge of third shift, Curtis LeMay has to go through my mother to see his parents. So they became friends.
And he would show up at 3:00 in the morning because he's like paparazzi, back in those years, I mean. You know, former head of the joint chiefs, designer of the B-52, founder of SAC, Strategic Air Command. Guy had a little bit of power.
Wilcock: Yeah.
Adair: So he got to know my mother, and they'd just talk, you know, personable guy. And he asked my mother, "What's your family like?"
She said, "Well, I got my husband and three sons." And then she goes, "These other two sons are only about a year apart. It's pretty much normal," but she goes, "that younger one, he's a little bit different."
And Curtis says, "How so?"
"He's flying all these rockets out in the cattle fields. And they are really fast, and they're big."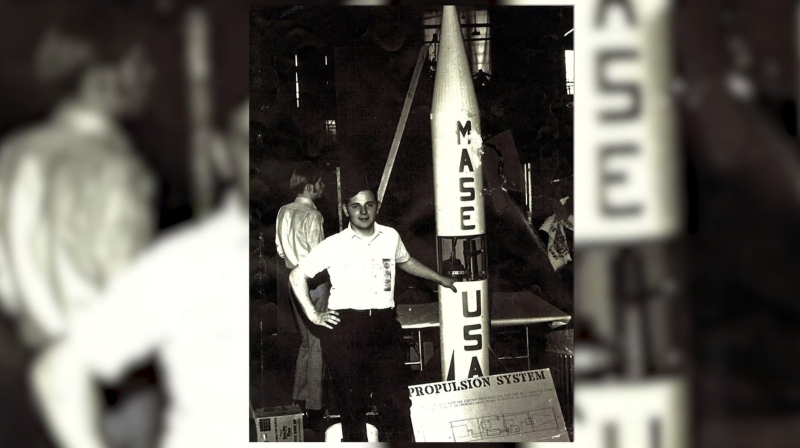 And he said, "Well, how tall?"
And she goes, "Oh, they're about twice my height."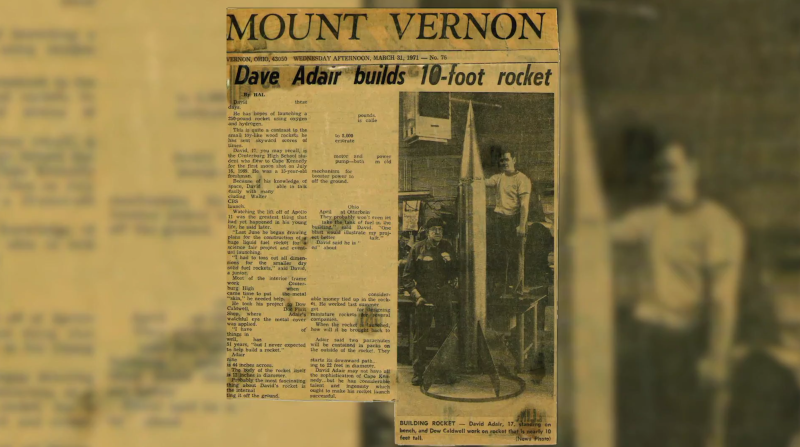 He goes, "Damn, that's big."
"And he's always writing stuff down."
And that got Curtis's attention. He goes, "He had stuff written in a book?"
"Yeah, he's got this big notebook, about 93 pages of it."
"Could you bring that and let me see it one night?"
So she brought it one night. I go to bed to get up to go to school, so I didn't even know it was gone.
She comes back 7:00 in the morning, put it back down. I never even knew it was missing.
Wilcock: Oh, wow!
Adair: So Curtis looks at it. He starts flipping through it, and he's a pretty smart guy himself. And he's going, "Man!"
He turned around to my mother and said, "You don't have a copier do you?"
Wilcock: Ha, ha.